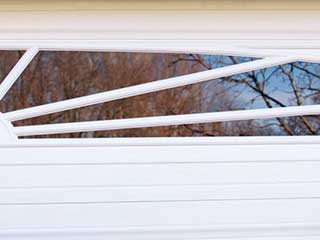 The last decade has seen innovative changes made to garage doors.Whether you are constructing a new garage or are upgrading your current one, selecting a new overhead door requires more than just determining the size of door you need for the project.
Style Makes All the Difference
When you begin searching for an overhead door, decide on the kind of look that suits your taste.Many styles' form and function are utilitarian.While they may vary a great deal in colors available, simplistic designs are sensible choices for strict budgets.However, if you are looking to bring a charming touch, search for a door that compliments your home's design.Although garage doors can be customized to meet your specifications, classy and creative models fill the catalogs of quality manufacturers.Design your own or choose from hundreds that are ready to hang.
Materials Impact Price and Maintenance
Aluminum overhead doors are popular choices due to their ability to resist rusting, especially in areas prone to high-humidity levels. Steel garage doors are appealing for their versatility.Prices often vary a great deal because of differences in the types of insulation within the door itself.Wooden doors and wood lookalikes can add eye-catching flair to your garage.Cypress, cedar, and redwood are commonly used to construct wooden types of overhead doors.Although wood is a great choice for a custom design, it can be more difficult to care for.Wooden doors are prone to weather; they may crack, warp, and split – all of which can lead to rotting.If you like the look of a wooden door but aren't thrilled with the idea of investing time and money into its upkeep, consider an overhead door of composite wood.Not only are they low maintenance, composite doors are also realistic.
Insulation Saves Energy and Money
Depending on your region's climate, the location of your garage, and its purpose, you may want a door with superior insulation. Not every type includes insulation, but many come with it, like those made from polyurethane.An insulated garage door can translate to added home energy efficiency, and that can mean a lot if your house and garage are attached.